CHANGE - Research Projects
CHANGE
Research Projects
GRACIL
Genome Rearrangements and Adaptation: response to salinity stress in a CILiate
Objectives
We aim at determining the role of genomic rearrangements in the adaptation to environmental changes. The project combines experimental evolution in ciliate microcosms to the generation of optical maps, a cutting-edge technic allowing to explore genome organization (inversions, deletions, duplications). We try to relate adaptive patterns in response to salinity stress to the target traits under selection (morphology, mobility) and the underlying genomic mechanisms. We hope to open new perspectives on the integration of under-explored molecular mechanisms in the outcome of evolution at contemporary time-scales.
Funding
FRAIB
Leaders
Delphine Legrand, Hervé Philippe and William Marande (CNRGV, INRA).
Participants:
Rick Verdonck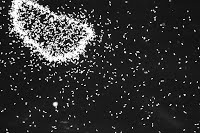 POLLUCLIM
Plasticity and adaptability to the combined effect of pollution and climate change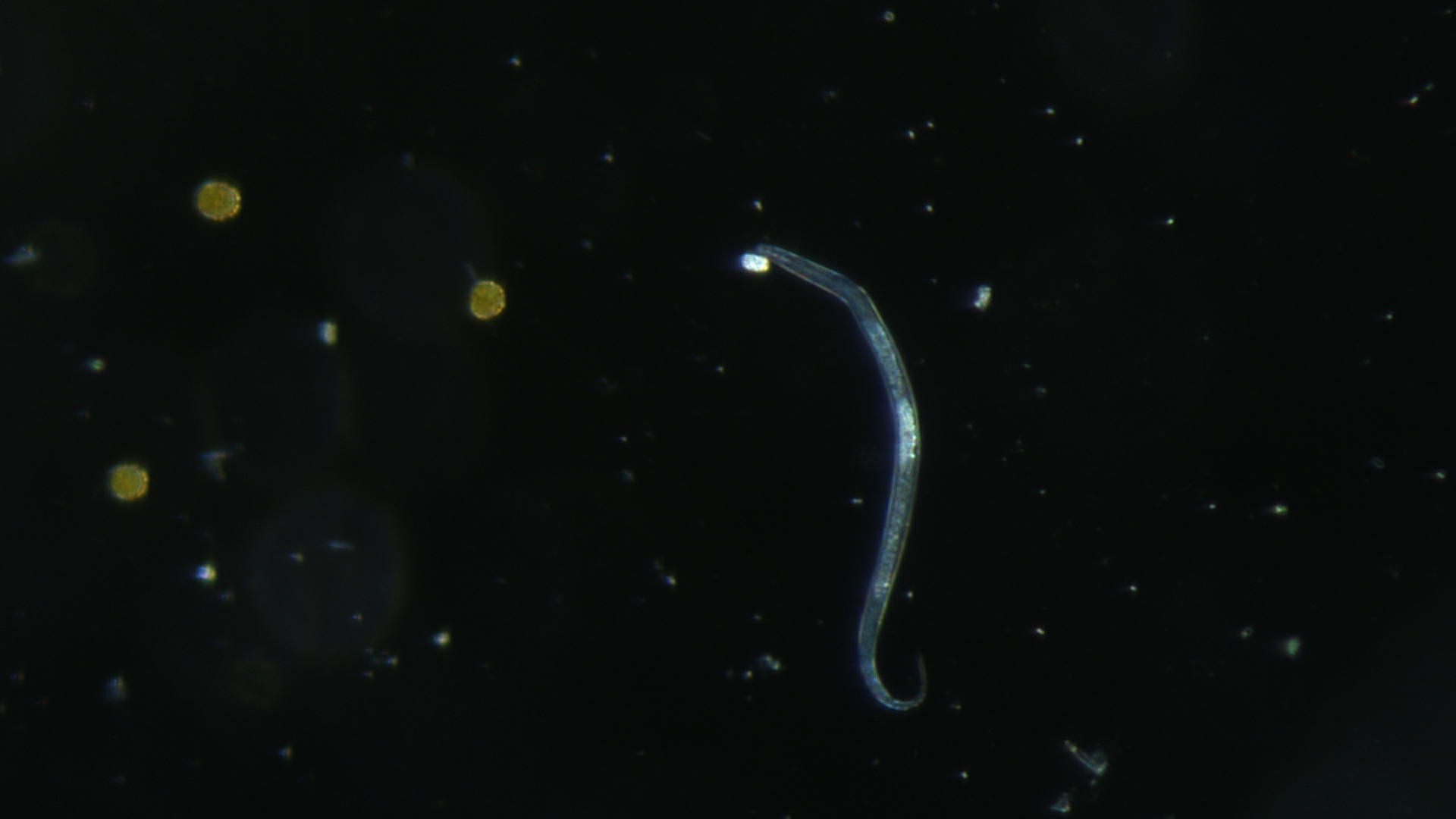 Objectives
The number and rate of anthropogenic alterations impose such intense selective pressures that biodiversity is irreversibly impacted. Plasticity and adaptability are key eco-evolutionary processes that could mitigate biodiversity loss. However, few studies have determined how the combined effects of anthropogenic stressors affect organisms' immediate and evolutionary response.
POLLUCLIM will first determine the plastic response to warmer and/or polluted environments on a panel of ciliate genotypes in microcosms. Then, the probability of adaptation will be assessed, and we will determine if exposure to one stressor influences the response to another stressor. Finally, adaptive patterns will be related to genetic backgrounds and mutagenesis effects of stressors.
POLLUCLIM should improve our understanding of tolerance and adaptability patterns to multiple anthropogenic stressors, with access to the underlying molecular mechanisms.
Leader
Delphine Legrand
Participants:
Hervé Philippe, Michèle Huet, Staffan Jacob, Simon Blanchet
CHOOSE
Habitat choice: evolution and ecological consequences
Objectives
Growing evidence suggests that individuals that choose to leave a habitat are often phenotypically different from those that stay in this habitat. Moreover, individuals should benefit from settling in specific environments that maximize their fitness, which would create covariation between phenotypes and environmental conditions. The major consequences of non- random dispersal decisions that are both phenotype- and context- dependent have been recently developed under habitat choice theory.
Compared to random dispersal, this theory predicts that habitat choice based dispersal should generate spatial heterogeneity of phenotypes and thus lead to drastically different consequences for a variety of ecological and evolutionary dynamics such as range distribution, metapopulation dynamics and local adaptation. However, our comprehension of what drives the evolution of habitat choice and its ensuing consequences remains weak, especially because of the lack of experimental approaches dedicated to testing theoretical predictions. This research project thus aims at identifying the environmental drivers of habitat choice evolution, and quantify its consequences for ecological dynamics.
To do so, I will adopt an experimental approach using spatially explicit microcosms of an actively dispersing ciliate. This experimental system offers an excellent opportunity to validate theoretically-derived predictions and thus to provide breakthrough advances on the environmental drivers and consequences of dispersal evolution.
Funding
ANR JCJC
Leader
Staffan Jacob
Participants:
Delphine Legrand, Michèle Huet, Alexis Chaine, Jean Clobert, Julie Campana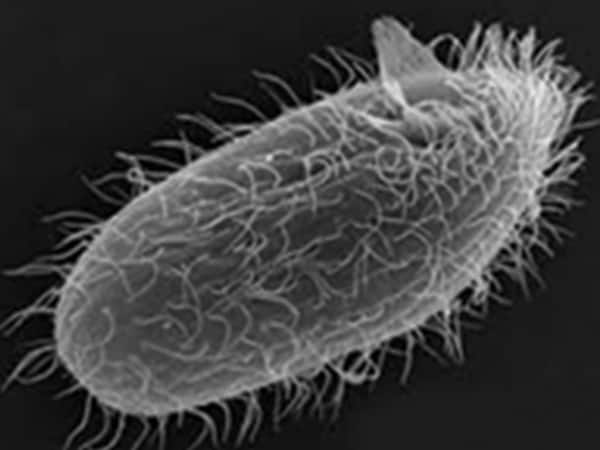 PAPEL
Anthropic pressures and the role of protists in the regulation of lake eutrophication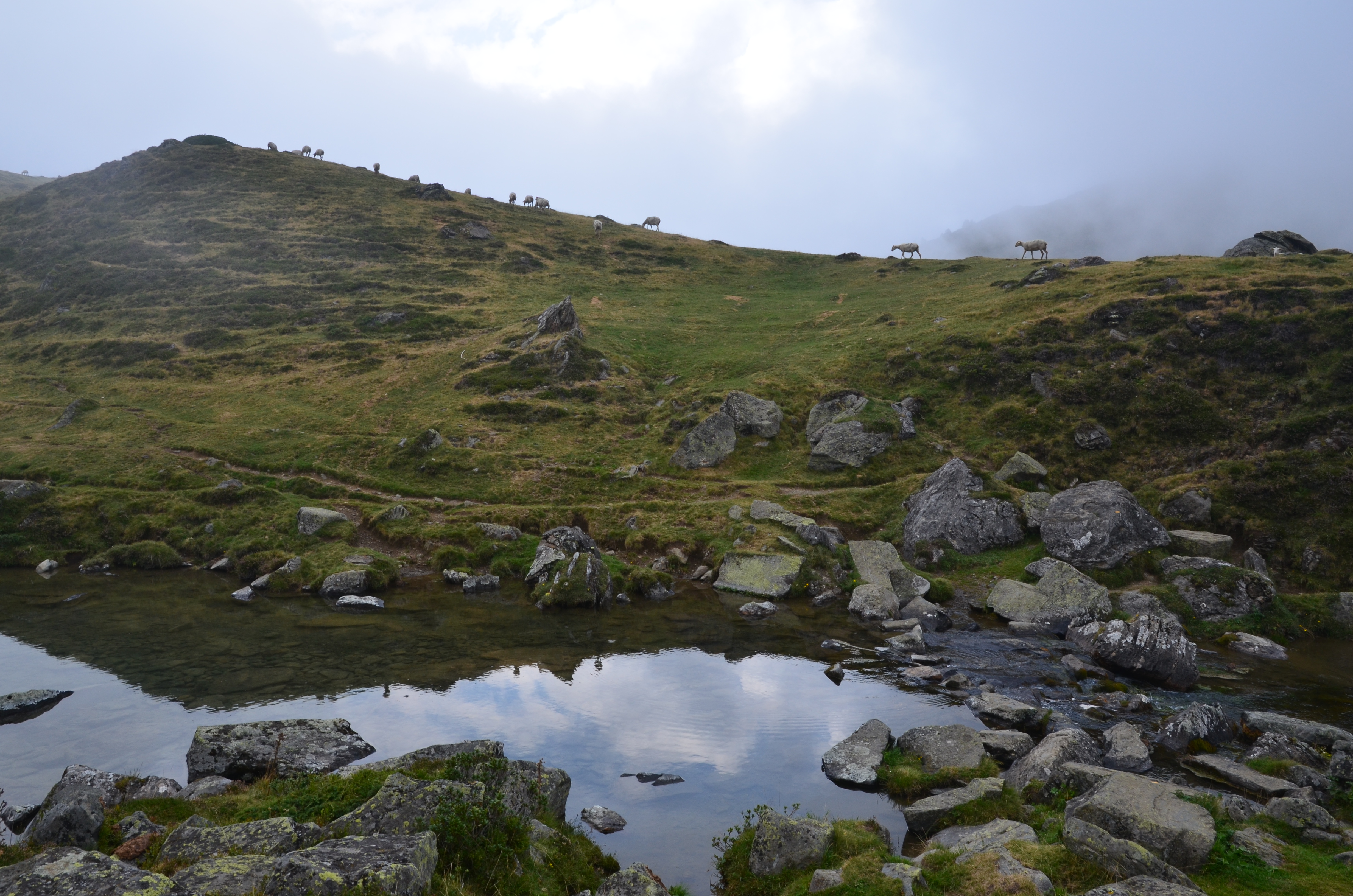 Objectives
Human-induced alterations are profoundly modifying biodiversity. Mountain lakes constitute important water reservoirs with high patrimonial value.
They are however especially vulnerable to the accumulation of anthropic pressures, some of them showing signs of eutrophication. In this project, we aim at characterizing the role of protists in the eutrophication process of Pyrenean mountain lakes at several spatial and temporal scales.
Using an interdisciplinary approach merging metagenomics, metabarcoding, paleoecology (study of sediment cores), and protist microcosm experiments, we will try to reconstruct the dynamics and functioning of these ecosystems.
Leader
Delphine Legrand, Staffan Jacob
Participants:
Didier Galop (GEODE), Simon Blanchet, Hervé Philippe, Bart Haegeman, Michèle Huet, Jean Clobert, Morgane Gibert (AMIS), Ludovic Orlando (AMIS)
MICMAC
Exploring the interplay between mutualism and parasitism at micro- and macro-evolutionary scales
Objectives
The interactions between organisms affect gene and ecosystem diversity. Given that most species are constantly challenged by both mutualistic and parasitic microorganisms, we propose that mutualism and parasitism could influence each other.
Here, using plants as a model we will test the hypothesis that parasitism and mutualism impact the evolution of each other. To do this, we first propose (Partner 1) to identify genes involved in parasitism or mutualism using genetic approaches (GWAS, selection scans) and to compare their evolution within species of two deeply divergent clades of land plants, angiosperms and liverworts, including in species in which mutualism was lost (e.g., Arabidopsis thaliana and Marchantia polymorpha).
Then, through phylogenomic approaches across the entire embryophyte phylogeny (Partner 2), we will finely describe the evolution of these genes and infer selective processes to understand how selection can manage the interplay between mutualism and parasitism.
Leader
Pierre-Marc Delaux, Hervé Philippe
Participants:
Maxime Bonhomme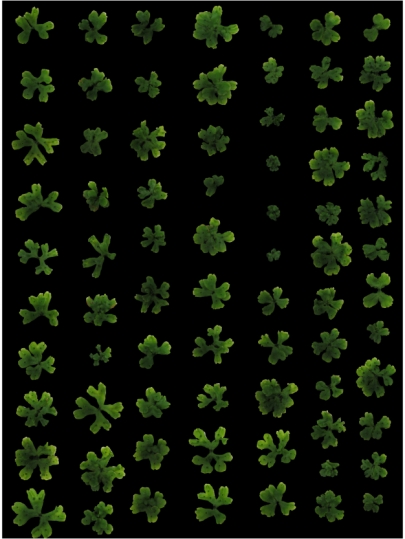 URBAN TIT
Urban environment on individual performance at a multi-populational level in great tits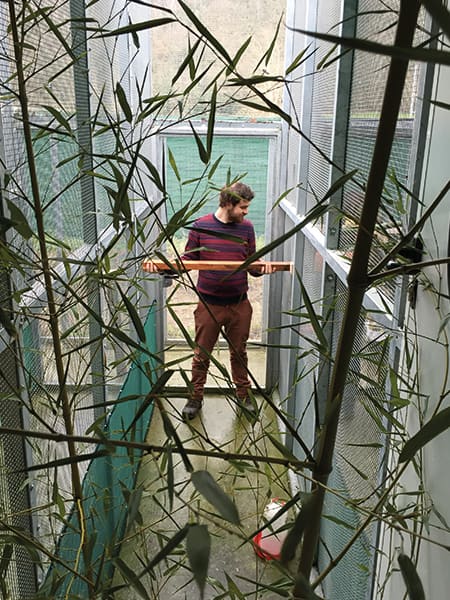 Objectives
Effects of the Urbanization imposes important selection pressures on organisms, yet our understanding of how anthropogenic impacts often relies on small scale studies that focus on one population and one impact. In this project, we have created a network of labs within France to study anthropogenic impacts in a common songbird, the great tit, across 6 replicate urban-rural population pairs.
We will directly measure pollution at each site (heavy metals, pesticides) as well as overall fitness, characterize the microbiome, and look for genetic signatures of past selection associated with urbanization. In addition, we will conduct experimental studies to examine the impact of urbanization on cognitive performance in the wild and how light and sound pollution impact cognitive performance in captivity. As a whole, this study will provide a much larger scale assessment of how anthropogenic pollution impacts songbirds.
Leader
S. Massemin is lead PI, U. Strasbourg; A. Chaine (SETE) and P. Heeb (Toulouse) are co-PIs with 5 other labs
Participants at Sete:
Maxime Cauchoix (Post-doc), Nory El Ksabi (IE), Maine Bely (IE)
SOCO
Causes and consequences of social competence and cognition:
from genes to fitness
Objectives
Cognitive abilities are critical to many social interactions yet few studies have examined the link between social plasticity (called social competence) and cognitive performance. In this study, we will examine the relationship between inter-individual variation in social plasticity and performance at specific cognitive tasks across an ecological gradient (1000m elevational gradient). In addition, we will examine how variation in cognition and social competence impact fitness in the wild and whether this effect is mediated through parental behavior.
Finally, we will examine the genetic basis of variation in cognitive performance and social competence. To achieve these goals, we will use a combination of experiments in the SETE aviaries as well as experiments in the field using a newly developed field cognitive testing device. Together, the elements of this study will provide a new perspective on how cognition and social plasticity interact as well as both the causes and consequences of inter-individual variation in those traits.
Funding
ANR 2018
Leaders
A. Chaine (SETE) ; Co-PIs : A. Charmantier (Montpellier), P. Heeb (Toulouse), N. Claidière (Aix en Provence)
Participants at SETE:
Nory El Ksabi (IE), Marine Bely (IE), Maxime Cauchoix (Post-doc), Thomas Crouchet (PhD student)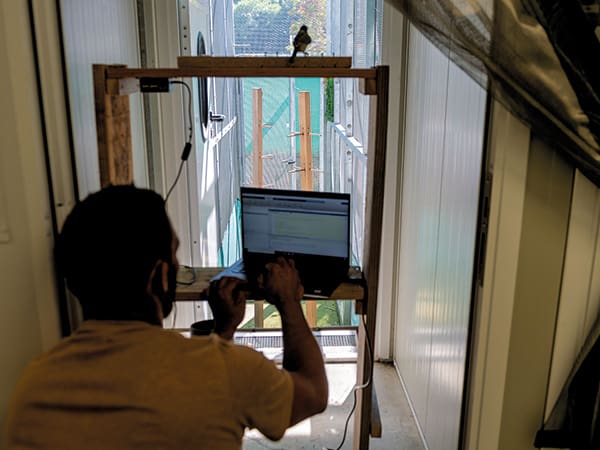 MICROTRAC
UHF microtracers, a new technology to track the movements and behaviors of micro wildlife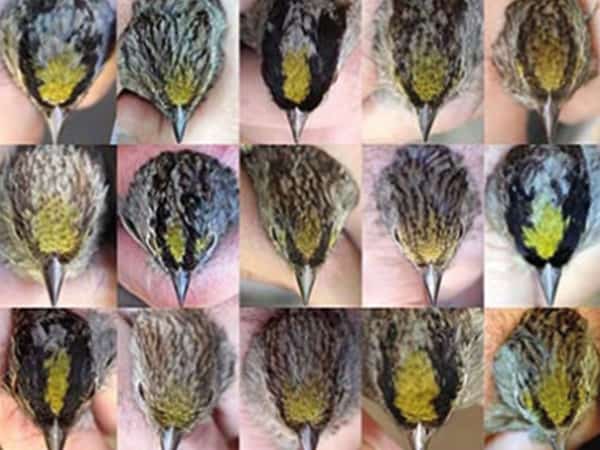 Objectives
To adapt to global warming and the constant increase in anthropogenic activity (pollution, urbanization, intensive agriculture, landscape fragmentation), wild animals must develop new behavioral strategies. Here, we focus on the birds of the sparrow group which are constantly decreasing and which play a key role in the biodiversity of the countryside, the prevention of agricultural pests and the functioning of ecosystems.
One of the key questions facing ecological researchers today is how animals adjust their movements to new changes in their environment linked to human activity. However, our understanding of the behavior of sparrows in their natural environment, and in particular in the face of anthropogenic activity, remains limited, as tools to track small sparrows do not currently exist.
In this project, we are collaborating with the company Xerius,
(http://xerius.fr)
which has unique expertise in radio frequency technology and animal telemetry to develop a new micro-plotter suitable for small passerines. With these new tracers, we will examine how urbanization influences movements, territoriality, and social interactions.
Funding
Région Occitanie Research and Society Grants (Public-Private partnerships in research)
Leaders
PIs: P. Heeb (Toulouse) is lead PI with Xerius Microsystems as the private partner; co-PIs : A. Chaine (SETE), A. Gregoire (Montpellier)
Participants at SETE:
Maxime Cauchoix (post-doc), Nory El Ksabi (IE)
Long term maintenance of striking color variation in Reunion Island Grey White-eyes:the role of social and reproductive behavior
Objectives
Variation among individuals within a species, especially in color traits, has attracted intense attention since the early explorers and naturalists brought back specimens from the far reaches of the world. Yet how variation is maintained within populations still presents a scientific puzzle since natural or social selection should reduce variation within populations unless there are some countervailing benefits. Reunion Island Grey White Eyes show a color polymorphism that has been stable for over 50 years and we are providing a new and more nuanced description of this color polymorphism and investigating the genetic basis of the color polymorphism as well as how selection acts on each morph through parasite resistance, reproductive success, and social interactions.
Funding
FRAIB Grant for collaborative research with C. Thébaud; National Geographic Research Grant
Leaders
PIs: A. Chaine at SEEM and C. Thebaud at Toulouse
Participants at SETE:
Maya Mould (PhD student)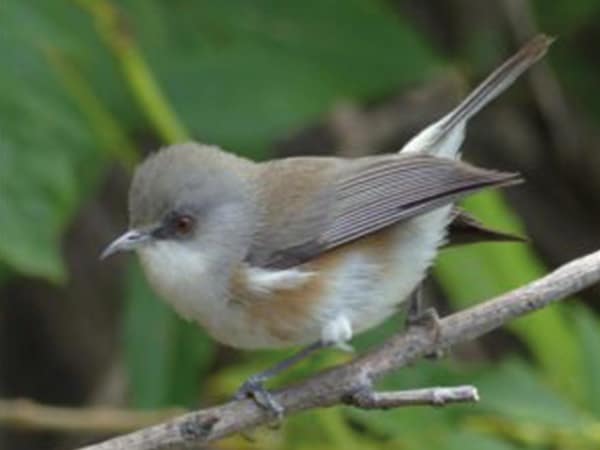 Structure and resilience of social networks under population turnover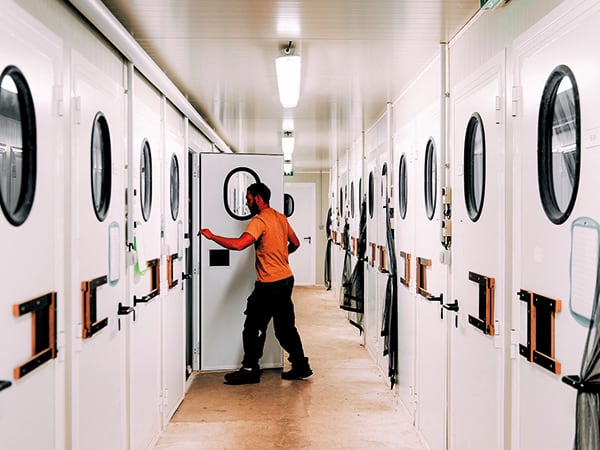 Objectives
All social networks change membership over time: individuals are lost through death or dispersal, and new individuals join the social network through birth and immigration. Yet we know almost nothing about how this universal process of population turnover shapes the structure of social networks, nor do we understand how social networks may or may not be resilient to population turnover. In this project, we are developing new theory on how turnover might impact social networks a confronting such models with long term empirical data on the social network of migrant golden-crowned sparrows (Zonotrichia atricapilla). Furthermore, we will use this long term data to understand how network stability impacts social behaviors, communication networks, and long term survival in this species.
Leaders
D. Shizuka (U. Nebraska) as lead PI; co-PIs are A. Chaine (SETE) and B. Lyon (Univ Calif, Santa Cruz
ECONECT
Development of connected environmental sentinel systems to better understand the degradation of rivers, the decline of bees and birds
Objectives
The exponential development of human activity over the past two centuries has profoundly changed the environment in which we live in. In particular, urbanisation, industrialisation and intensive agriculture have generated, and still generate, various forms of pollution that play a major role in the loss of biodiversity and the global warming observed worldwide.
To carry out environmental policies of conservation and sustainable development, it is essential to understand by what mechanisms the pollution produced by human activity contributes to the degradation of ecosystems. This requires being able to both quantify the different types of pollution present and the responses of organisms to these environmental stresses in a fine and integrative manner. There are currently no tools to meet this challenge across an entire territory.
With Econect, we propose to develop new environmental sentinel systems and deploy them in the Occitanie region. These real field laboratories, autonomous, connected and scalable, will be able to both measure the pollution present in water, air or soil and the response to these stresses from bio-indicator organisms (freshwater algae, honey bee and great tit). The technological challenges and innovation related to this project are related to the development of new sensors, automatic and remote data recovery, and the management of a continuous and massive flow of data.
This project brings together manufacturers for the development of sentinel systems (Beeguard; Select Design) as well as data management (Adict Solutions). A network of 12 environmental sentinel systems will then be deployed in Occitanie according to three ecological gradients (altitude, urbanization and type of agriculture) characterised via a spatial analysis of land use and pollutants (Heavy metals, Pesticides). We will use a participatory science protocol (schools, associations, beekeepers, ornithologists, farmers) both for the local management of the equipment and to raise awareness of environmental issues in our region. For more information, check out :
econect.cnrs.fr
Funding
Région Occitanie Recherche and FEDER
Leaders
Arnaud Elger (ECOLAB), Maxime Cauchoix (SETE)
Participants
Arnaud Elger (Toulouse), Alexis Chaine (SETE), Mathieu Lihoreau (CRCA), Rahim Kacimi (IRIT), Vincent Raimbault (LAAS), Marie-Pierre Julien (GEODE), entreprises Select Design, Adict Solutions, BeeGuard
PARTICIPANTS FROM SETE :
Maxime Cauchoix (researcher), Nory El Ksabi (engineer)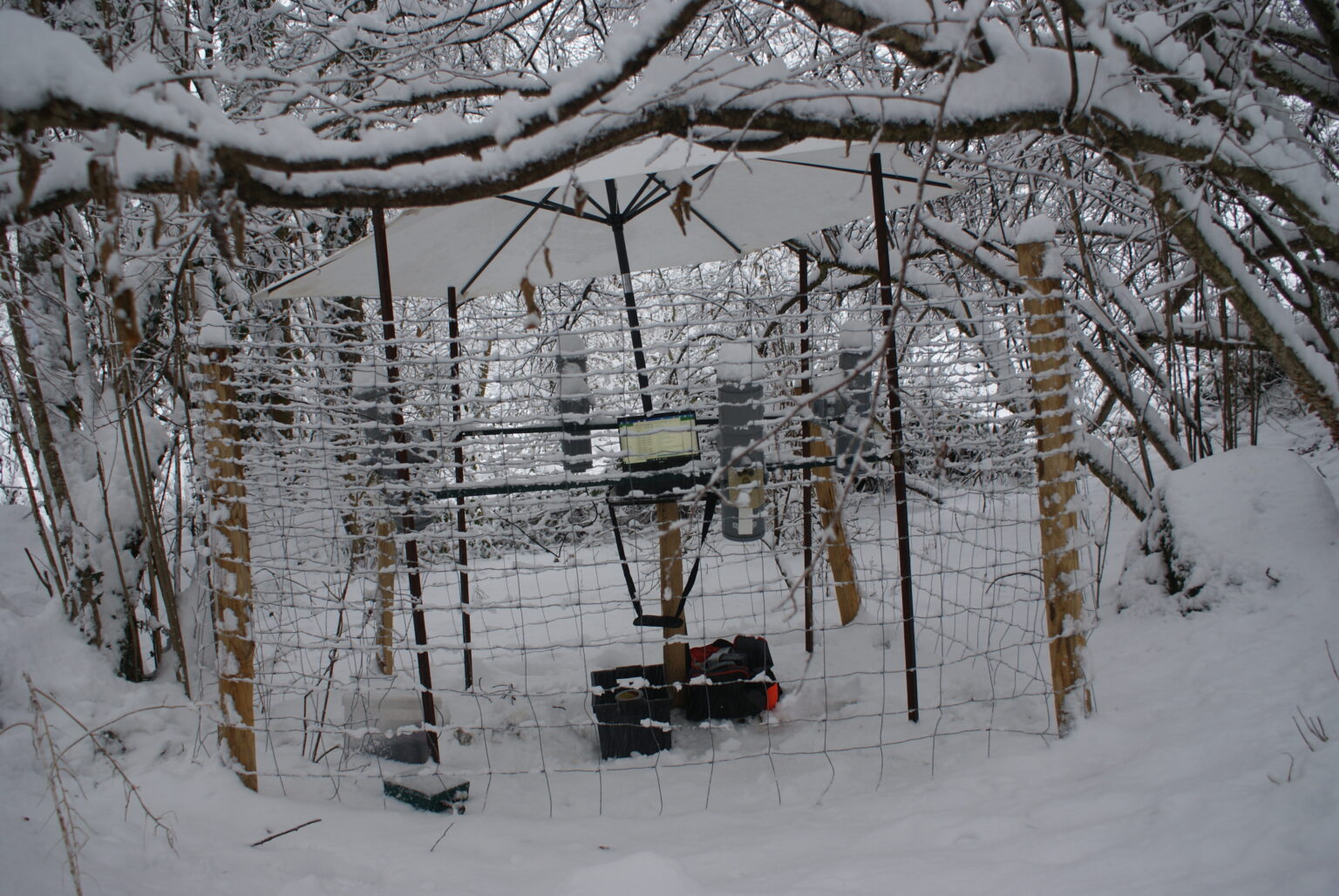 INTERREG POCTEFA ADAPYR
Capitalisation, observation, transfer and appropriation of climate change adaptation strategies in the Pyrenees in the context of cross-border cooperation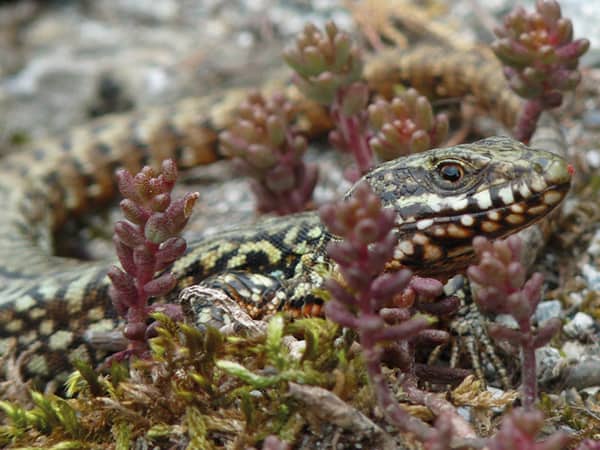 Objectives
OPCC ADAPYR is a unifying project of the Pyrenees in terms of observation, capitalization, transfer of knowledge and good practices towards resilience and  adaptation to climate change. Its objectives are to systematize the monitoring of climate impacts in the Pyrenees and to define a common Pyrenean adaptation strategy to climate change.
Along with the Communauté de Travail des Pyrénées, 12 beneficiary organizations and 30 partner organisations from all over the Pyrenees will bring and share their knowledge and work on the impacts, vulnerability and adaptation to climate change in various fields such as flora, fauna, lakes and peat bogs, glaciers, forests, forests, watersheds, natural hazards or the study of climate. The partner SETE, represented by Fabien Aubret, studies within the framework of ADAPYR the effects of climate change on the ecology of a lizard species endemic to the Pyrenees, the Bonnal lizard). Iberolacerta lizards are all endemic to the Pyrenees, registered on the IUCN world red list (2015) and benefit from a National Action Plan supported by Nature Midi-Pyrénées (NMP). 
The study will make it possible to identify the populations of Iberolacerta bonnali on the Pyrenean chain, and to propose sustainable development strategies in the face of climate change in order to limit the loss of biodiversity.
The study will sample populations of Iberolacerta bonnali, experimentally assess their physiological adaptations to high life and propose sustainable development strategies in the face of climate change in order to limit the loss of biodiversity.
Funding
FEDER, European Union
Leaders
Communauté de Travail des Pyrénées ; Fabien Aubret, Laura Kouyoumdjian (IE)
Urban Wetlands Conservation
Objectives
Impact of urbanization on tiger snakes in the wetlands of Perth and surrounding areas. This research project (Doctoral Thesis) measures whether and how environmental degradation by urbanization and pollution makes vertebrates in wetlands more susceptible to diseases and parasites, by comparing the health status and ecology populations of tiger snakes along geographic and historical gradients.
This project assesses the degradation of wetland health (habitat structure and water quality) through an urban matrix to determine the effects of bioaccumulation of contaminants in tiger snakes, the effects of degradation of wetlands on parasitism in tiger snakes and integrate all information to determine whether tiger snakes can be used as an ecological indicator of wetland health.
Funding
Curtin University
Team
Pr Bill Bateman (Curtin University, Perth, Australie), Fabien Aubret (SETE), Monique Gagnon (Curtin University, Perth, Australie), Damian Lettoof (PhD student).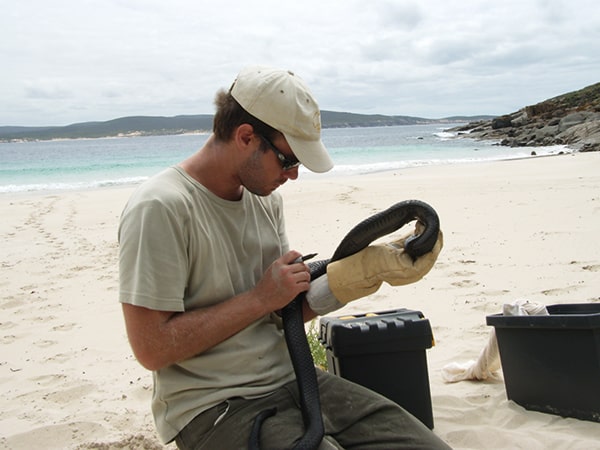 AQUATHERM
The potential of hydroregulation and thermoregulation to influence ecological responses to climate change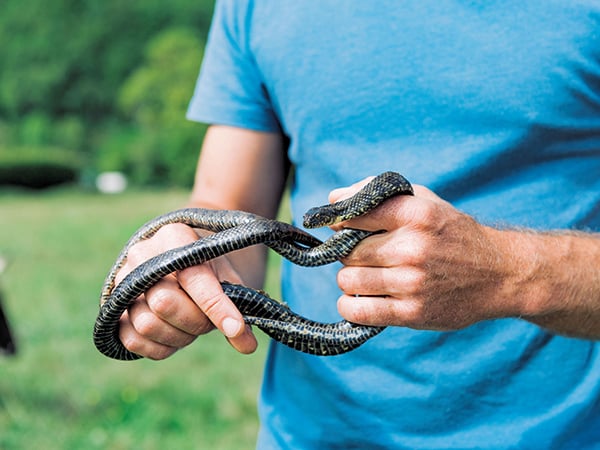 Objectives
The secular changes in environmental temperatures and water availability driven by climate change affect the physiological performances of ectothermic animals and push some of their populations on a fast lane to extinction. The sensitivity, resilience and adaptive potential to climate change of ectotherms are all largely determined by physiological and behavioural capacities and tolerances. Individual responses to changes in temperature and water availability involve thermoregulation (i.e., physiological and behavioural regulation of body temperature) and hydroregulation (i.e., physiological and behavioural regulation of the water balance). In ectotherms, responses to water constraints remain poorly investigated when considering climate change.
Yet, it is anticipated that hydroregulation and thermoregulation will influence each other through complex, possibly conflicting pathways leading to ecological responses to climate change difficult to predict by focusing solely on thermal biology. How this interplay between thermoregulation and hydroregulation influences vulnerability to climate change remains largely unknown because we lack studies that examine jointly hydro- and thermoregulation strategies involved in response to climate change. One promising and comprehensive approach to tackle this problem is to use heat, mass and water budget models that are robust and sufficiently general to be applied to a large range of study systems.
Here, we will use ecophysiology and behavioural ecology to enhance our understanding of this critical facet in terrestrial ectotherms. Focusing on squamate reptiles (lizards and snakes), we will combine mechanistic biophysical models, empirical studies of physiological and behavioural traits at the individual and population levels using two model species from two French Mountain ranges, climate niche simulations for these species, and comparative analyses across all squamate reptiles. We will be able to describe and understand for the first time the covariation patterns between thermoregulation and hydroregulation, and to investigate and improve our capacity to predict ecological effects of two global change pressures (temperature and water) in terrestrial ectotherms.
This approach will provide new insights on the role of proximate functional traits in determining species distribution and sensitivity to climate change, and translate into knowledge applicable in other terrestrial ectotherms and wildlife management.
Leaders
Jean-François Le Galliard, Sorbonne University, Paris, France, Fabien Aubret (SETE)
Origin, maintenance and function of color polymorphisms
Objectives
One of the main goal of this project is the identification of mutations and genes associated with specific phenotypes. In this case, the information concerns genes involved in vertebrate coloration, which at first glance may appear to have no bearing on the study of human health. However, any knowledge that clarifies the role of individual genes in complex metabolic cycles, especially in vertebrates, contributes to a better understanding of the human genome and may eventually have an application in preventing disease in humans and other animals. By way of example, we cite a gene involved in Drosophila pigmentation (SPR, sepia pterin reductase), which may possibly be involved in the orange coloration of lizards under study in this project, which is associated with serious human diseases
(https://ghr.nlm.nih.gov/gene/SPR#conditions )
. There may be other genes associated with pigmentation whose knowledge proves to be important in the study of diseases in humans, and all the knowledge that can be gained about their function (especially in the context of pigmentation, which is often part of metabolic pathways) will certainly be useful in the study of human disease.
Funding
Portugal 2020, European Union
leaders
Dr Catarina Pinho, CIBIO, University of Porto, Portugal, Fabien Aubret (SETE)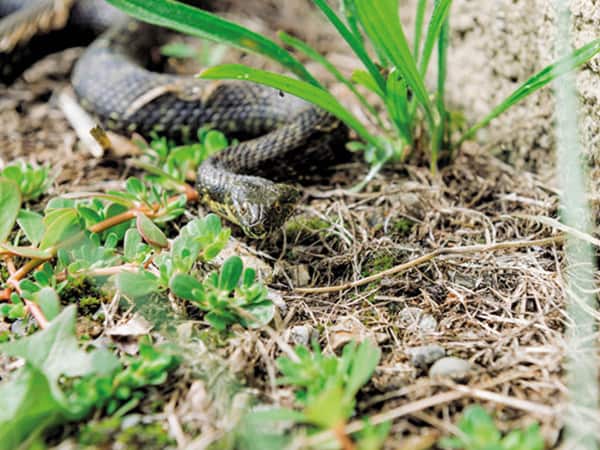 The molecular basis of adaptation to environmental change: tiger snake epigenetics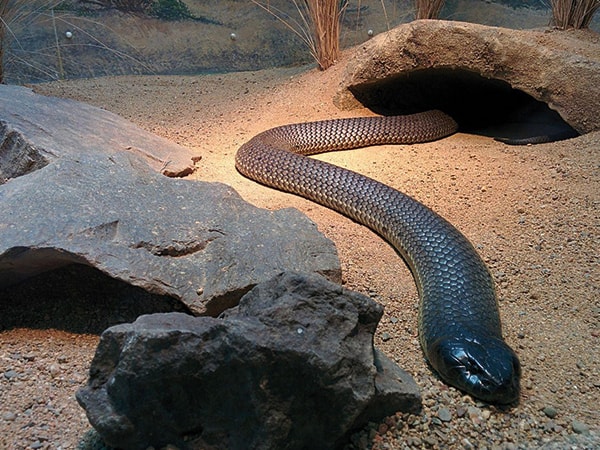 Objectives
This project aims to investigate mechanisms underlying animal adaptation to future environmental change by examining the molecular basis for phenotypic plasticity in snakes. This project will specifically examine variation in genetic/epigenetic profiles and compare against important fitness traits, such as variable head size, bite force and swallowing performance to identify relationships between molecular change and physiology. Such research is a critical first step in improving our knowledge of the mechanisms whereby animal populations may adapt to environmental change, allowing us to facilitate such processes or concentrate conservation effort where species are unable to adapt via epigenetic modification.
Leaders
Dr Vicki Thomson, University of Adelaide, Australia, Fabien Aubret (SETE)