Serres -en
La plateforme SERRES
(English below)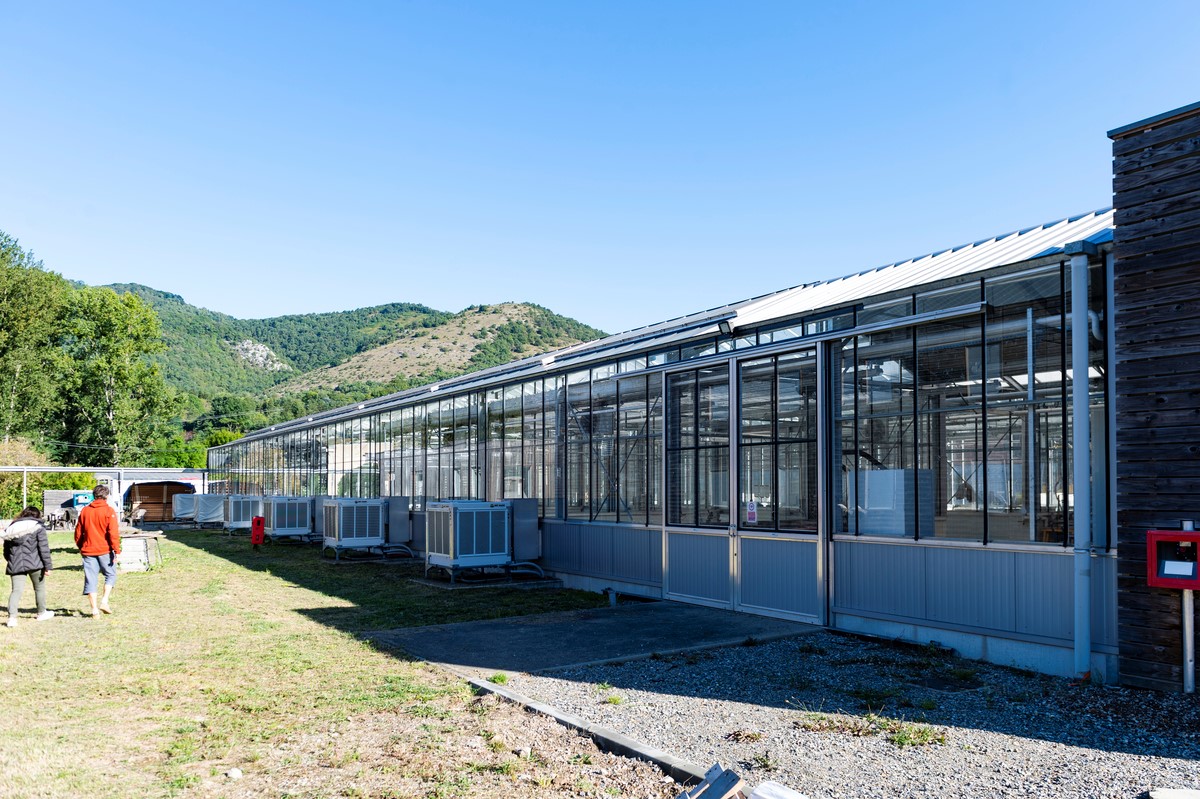 La Plateforme Serres offre à la communauté scientifique nationale et internationale des équipements pour la production et la caractérisation du matériel végétal.
12 cellules de 40 m2, une serre tunnel de 133m2, et un espace de 1000m2 de plein champ.
Les cellules sont régulées en température (refroidissement et chauffage) et complémentation de lumière.
La Plateforme Serres permet également d'accueillir des projets liés à la manipulation d'organismes non-végétaux.
Un technicien serriste est présent sur site à plein temps.
Exemples de collaborations publiques et privées : SYNERSYS (Labex TULIP), MicroPEP, ORTOBOX (INRAE / CASDAR)
Tarifs de base: 360€HT/mois
Contact : This email address is being protected from spambots. You need JavaScript enabled to view it.
Greenhouses
The Greenhouse Platform provides the national and international scientific community with equipment for the production and characterisation of plant material.


   
12 cells of 40m2, a 133m2 tunnel greenhouse, and a 1000m2 open field space.
The cells are regulated in temperature (cooling and heating) and light complementation.
The Greenhouse Platform can also be used for projects related to the handling of non-plant organisms.
A full-time greenhouse technician is present on site.
Examples of public and private collaborations: SYNERSYS (Labex TULIP), MicroPEP, ORTOBOX (INRAE / CASDAR)
Pricing: 360€ excl. tax/month


Contact : This email address is being protected from spambots. You need JavaScript enabled to view it.